Testimonials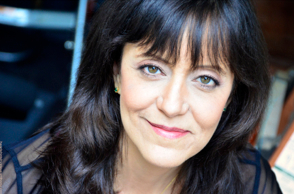 I have taken acting classes in New York City, Bogota, Colombia and Miami, Florida and no one knows how to break a scene down like Michael Leeds. His coaching is done with laser-like focus and simplicity; intended to bring out the best as well as give the actor key, take-home tools. Because of his coaching (always done with laughter and love), I have booked roles in television and on stage. Michael is a treasure!

Pilar Uribe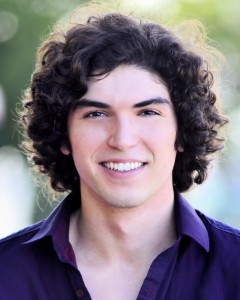 "Michael opened a whole new approach on how I go about developing a character and making choices.  So often you go to workshops where they teach one technique.  It is the complete opposite with Michael.  He has given me a whole variety of exercises and different approaches towards discovering the character."
Dylan Nunez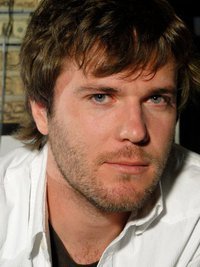 "In a business of egos, it is extremely rare and refreshing to find a person in Michael's position without one. From the moment you meet him, he makes himself first, a person, just like you. One could say an equal. However, anyone who has worked with Michael will tell you that his extreme knowledge and talent for teaching proves that he is leaps and bounds ahead of us. Yet, he won't ever vocalize that out loud. I believe a student can't fear his or her teacher, but must feel absolutely comfortable to be first, a person, before he or she can be the actor. Michael allows you to be both, and at a very high level."
Roy Lynam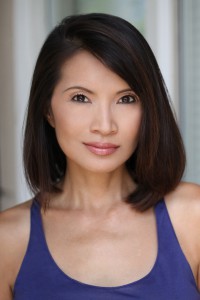 "I've been working with Michael for a number of years. He has truly taken my acting to the next level. His approach to breaking down a script, creating a character and making interesting choices has made all the difference in my acting. What I appreciate the most is that he is direct, insightful, smart and honest.  He has the uncanny ability to help me "make my own discoveries regarding the character and choices".  I attribute my success in booking roles in TV and film to Michael.  I highly recommend his classes and private coaching sessions."
Jane Rumbaua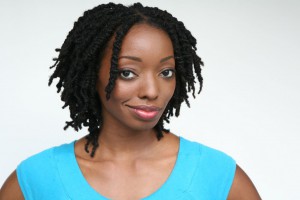 "Michael is so gifted at what he does! He's trustworthy and comfortable to work with. The guidance and direction he's given me is helping me to grow as an actress. If only I can take him with me to my auditions. "
Tiffany Pittman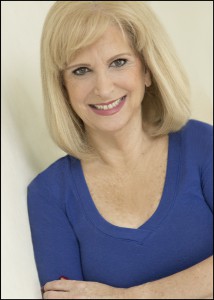 "I decided to get into acting late in life and I kept hearing about this Incredible Teacher, Michael Leeds. I got up enough nerve to attend my first class, which I audited, and sat at the edge of my seat hanging on to every word that came out of Michael's mouth. Michael Leeds understands and appreciates
the Actor's Journey. "
Bonnie Robinson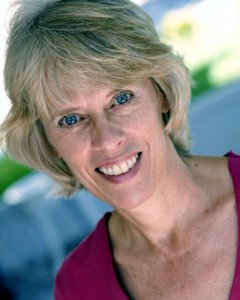 " Michael Leeds knows the business. And he is very, very good at recognizing an actor's "blind spots:" the monologue that's dead wrong for their type, or the outfit that doesn't flatter, or the acting habit that is holding them back. He helps actors cultivate their best work, and gives them tools and tips that give them an advantage when auditioning or rehearsing a role. His studio is a place of support and creative exploration. And I am grateful for all I learned from him. Thank you, Michael. "
Jana Tift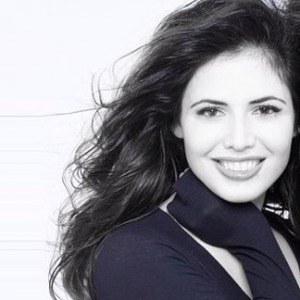 "Michael takes the time to teach each student the skills they need to succeed. He is patient, knowledgeable – and a very nice person to work with!"
Dadiana Perez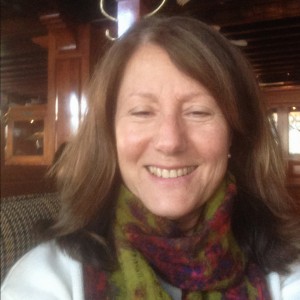 "
Working with Michael Leeds was such a great choice! He is an excellent acting teacher with a wide experience; he also writes and directs. Michael teaches you acting technique on and off camera and gives you practical advice that helps you contact your creative talent. He does it with respect and a sense of humor. He is generous with his time and passionate about the craft.  He will also encourage you to make the leap and become a working actor and you will be a good one!!
"
Iliana Dodge
"
Michael Leeds is one of those Directors that when you know
he is involved with a project you make it your business to be there.
Michael is one of those people that you just love to be around.
His warmth, humor, and knowing exactly what to say making it 'click' inside your head. He doesn't rest until the scene works; Meticulously taking the characters apart like a big puzzle. I adore him.
"
Elissa Solomon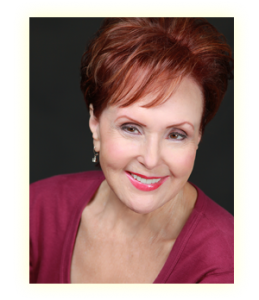 "Michael Leeds is by far the BEST acting coach

I've had.

So thorough , intuitive, tough and kind at the same time. Each class a gem. I think about the lessons each time I work or audition

."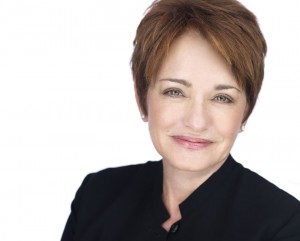 "Michael's gift as a director makes him a gifted teacher.  First, he creates a "safe" atmosphere that allows your best work.  Then he focuses in on the questions students need to ask themselves, in order to make choices about their work.  Each actor is addressed as an individual, with individual needs, and given input they're ready to hear.  I'm grateful to Michael;  his observations about my work, and his suggestions about how to make it better, have really upped my game. . . . .In a business where you need to be careful about whom to trust, and where to study, it's a pleasure to be able to whole-heartedly recommend Michael ."
Candace Caplin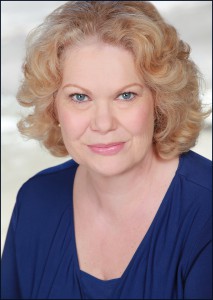 "
Taking Michael Leed's class gave me the skills and the confidence I needed to finally pursue acting full time.  I signed with the top agency in Houston.  I have performed in numerous plays, 2 films and several commercials.  Even though I moved away I can continue to take private lessons from Michael via Skype.  He is simply the BEST.
"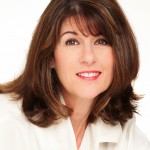 "I can't imagine a better source for actors who want to get to the next level. Michael creates a fun and encouraging environment to work on monologues, scene work, camera work, and musical selections. He knows how to communicate with actors of all levels and he'd be the first person I'd call for coaching or any theatrical advice."
Patti Gardner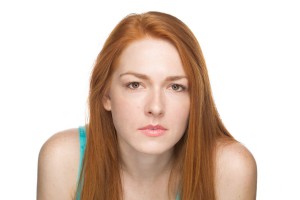 "I have learned to own every audition I walk into! That is an invaluable gift. Michael is a confidence builder and constantly reminds me that I am in control of me and therefore the owner of the time in the audition room. It's also great to know he is close by when I need a brush up for my next big audition.
Faiza Cherie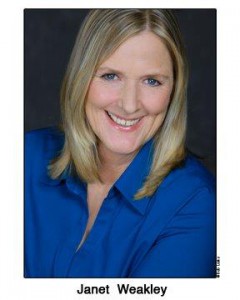 "To me, acting has always been a mysterious process. Even though I knew what to focus on

,

 I always ended up relying on adrenalin and a prayer to help me give a good performance. Working on a scene or monologue was always a torturous affair because I could not translate what I knew intellectually into action.  After attending Michael Leeds class for a couple of months, I began to develop a simple workable craft. He is so clear and insightful in his instuction.He has an uncanny ability to teach you how to lift the words off the page and transform them into an authentic and interesting human experience.The class embraces actors from theatre and film. A good percentage of those who come to class on a regular basis, have gone from passionate student to working professional in less than a year.The class is not a scary, judgemental place – rather it provides the actor with a safe place to make mistakes and take risks.  Whether you are a student with a passion for acting, someone returning to their dream after a long absence or a working professional who feels their work has grown stale and general , this class is for you.

"
Janet Weakley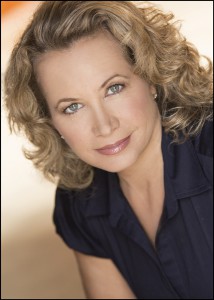 "Working with Michael Leeds is truly an exceptional experience for any actor. Be it tv, commercial,  film, or theater, Michael has a unique approach to training and honing the actors skills. I am always amazed at the seemingly subtle notes and adjustments that he is able to provide which translate to such dramatic changes on camera. And having the class be on camera is tremendously valuable. You are able to very quickly evaluate your performance and see the transformation from take to take as Michael gives his feedback.I call his class my good luck charm. My bookings always increase when I attend class.  The confidence and the knowledge he instills is invaluable and I carry it to to every casting.I highly and without reservation recommend Michael Leeds.  His professionalism and dedication is unsurpassed. "
Michele Verdi-Knapp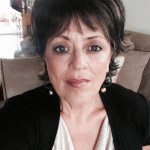 "Michael loves talent. He loves actors and knows how to bring out the heart and soul of every actor he coaches. He taught me more about acting in 6 months then I learned in 4 years of Acting School."
Blanca Goodfriend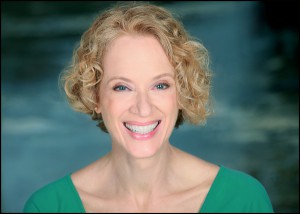 "Michael's gentle instruction method provides a nurturing environment for an actor whether beginning or more experienced. His questions have opened my eyes to characterization details many, many times. When I'm preparing a monologue or learning a script, his voice is in my head prompting me to make better acting choices. Thank you, Michael!"
Lory Reyes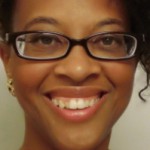 "Michael's insightful and uncommon notes opened me up to places I had never gone before in performance. I felt completely empowered, and left with tools that prepared me for other performances."
Nerissa Street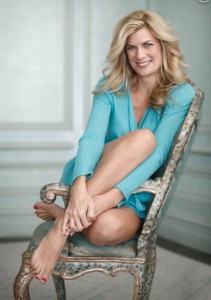 "Michael Leeds is a world class talent: brilliant as a theater director and acting teacher but also as a coach of on-camera work for TV and film. His intelligence and in depth knowledge of the various styles of television and film allow him to provide a level of specificity and appropriateness which are unmatched in my experience as a n actress . With every session, I not only become more prepared and confident  for my auditions, but I leave feeling I've just had a master class in acting. From big picture concepts to the smallest character detail, Michael has given me the tools and methods I need to take with me from the very first audition to my first day on set. He was so instrumental in helping me book my job as a series regular on Every Witch Way, I simply won't go to an audition anymore without working with him first."
Mia Matthews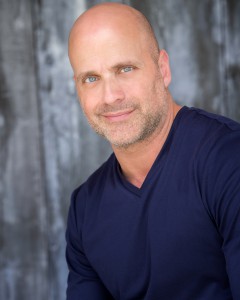 "
I have had the pleasure of being taught and directed by Michael, and his creative vision is extraordinary, along with his attention to detail. The range and dimension he brings out in his
actors is thrilling to experience and watch.  He teaches the importance of the actors process and I can honestly say I am a better actor and
teacher because of him.
"
Don Stansfield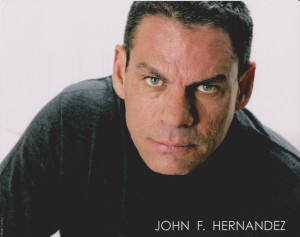 "Whether you are a novice just learning the basics of acting or a seasoned veteran, Michael helps you get to the next level.  His classes give you the skill set and confidence you need to be successful at auditions.  I know on a personal level, I always leave each class with a greater appreciation of the craft.  Michael's approach is supportive and helpful and his classes are fun.  He's my "go to" man when I am working on a challenging role or before an important audition."John F. Hernandez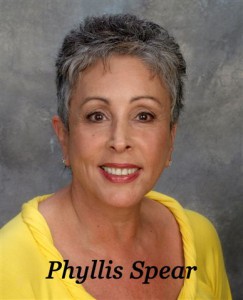 "I have been a student of Michael Leeds for several years, and I credit him with growing me into the professional actor I am today. I have learned so much working with him in his classes not only when he's working directly with me, but in watching him work with the other actors. I have taken advantage of his private coaching and it always enhances me both in my audition pieces and and in growing in the roles I have had."
Phyllis Spear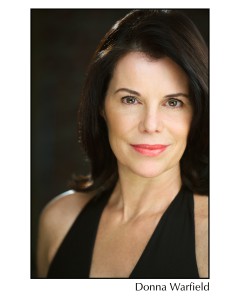 "I moved to South Florida a year ago and was aching to get back into acting after leaving to raise my family.  Being new to the area, I had no idea where to find a teacher, so I researched and asked around.   The name that came up consistently was Michael Leeds.  I was very nervous but I signed up for the class and  Michael made me feel right at home.For the first half of the class, Michael works with you one on one with the material you bring in.  It can be a monologue or a scene  or just something you just want to try out.  Monologues are hard to find and he's very good at helping to identify what works to best showcase  each student.  He's made me aware of some of my bad habits, which I really appreciate, and he continually pushes and encourages me to grow.Another aspect of the class is the on-camera work.   Michael prepares  his students for both the stage and the camera, which is unusual in one class.  I'm thrilled that I found his class and would encourage anyone wanting to try out, warm up or flex their acting muscles to check it out!  Michael is fabulous!"
Donna Warfield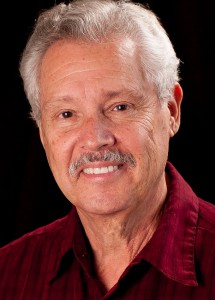 "Michael Leeds is that rare acting teacher that is as beneficial to the beginner as he is to the seasoned professional. His approach is positive and supportive and his insight into what each actor needs is always on target. I truly believe the strides I've made in my career are very much attributable to him."
William Shuman